European Agency for Energy Security
April 2021 : EAFES is taking part in the weCARE alliance
We are excited to announce that European Agency for Energy Security will take part in the weCARE alliance. Aur agency will be representing the Slovak republic in the weCare plattform. We would like to use this opportunity to show our deep support to the ideas of the initial declaration of the alliance, which fully correspond with mission of our agency. The declaration states:
Declares full adherence to the need to have an all-inclusive very low carbon energy target for the European Union. All-inclusive means using both Renewable Energy Sources and Nuclear Energy. It also means limiting carbon emissions by the use of fossil fuels to the maximum extent as soon as possible, avoiding any lock-in of fossil fuel technologies leading to long term carbon emitting stranded assets.
Declares that for the energy mix to be sustainable for society, it also needs to be affordable for people and compatible with a competitive economy, while ensuring a high reliability of supply.
Declares that Energy Market Designs, Energy Efficiency and Demand Side Management have to be further developed while keeping in mind the welfare of the European people and the overall competitiveness of the European society in the global world, today and tomorrow.
2021 Bill Gates is giving us hope in his new book
European Agency for Energy Secuity welcomes expert discussions about the book "How to avoid Climate disaster"
Newest policy paper as an outcone from "Innovative Energy Workshop"
Africa Energy Cooperation – Lessons and the Way Forward:V4 energy policy recommendations
European Agency for Energy Security is solving energy crisis in South Africa
EAFES together with other partners is preparing series of Workshops at the University of Pretoria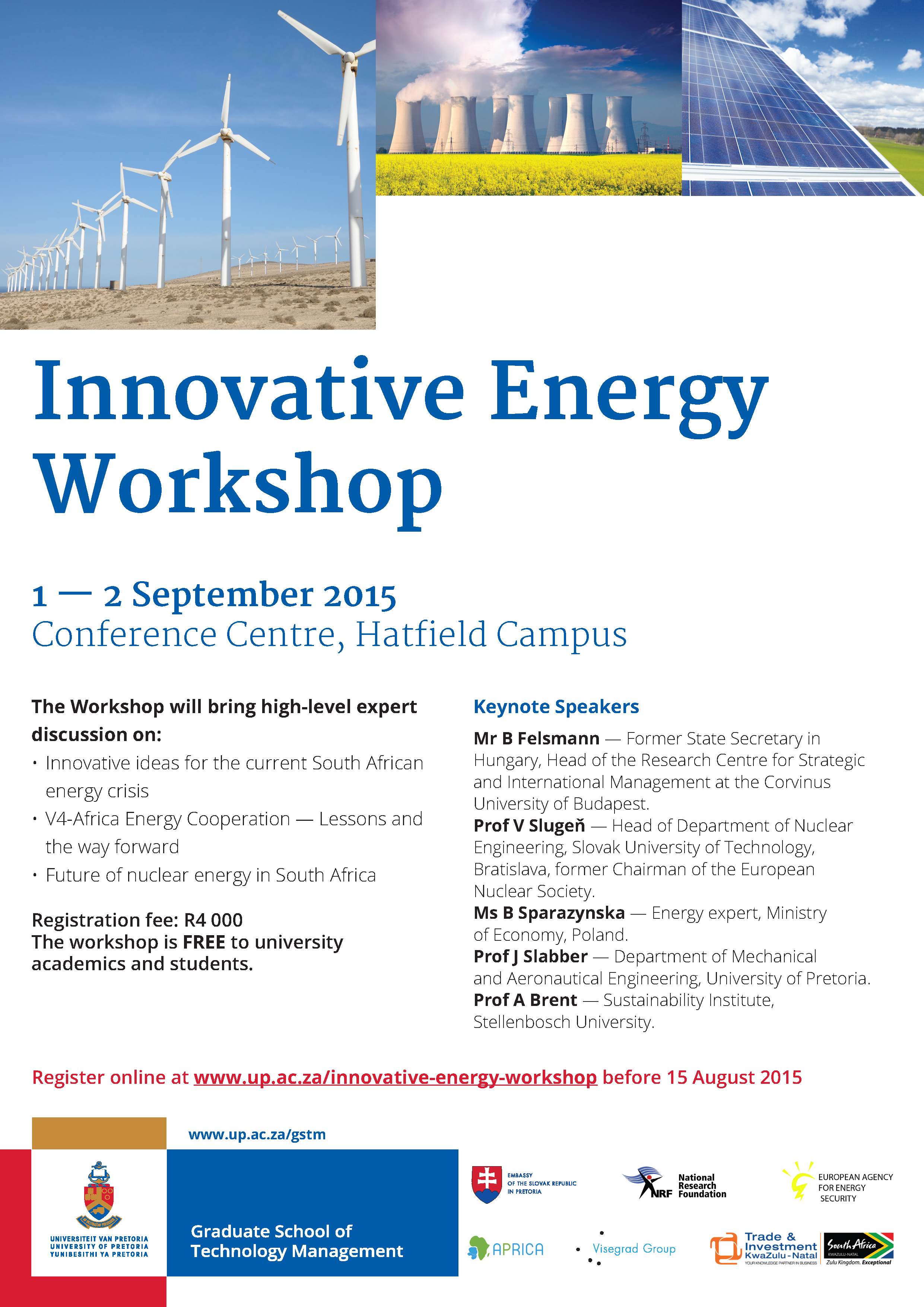 more info here
followed by:
Student competition results
1st place: Diego Sanchez
2nd place: Sushant Madaan
3rd place: Piyush Joshi
Congratulation to winners!
We are grateful for big number of students participated in competition. We would like to thank all the participants by their effort to deliver high quality work. Numerous of essays were received and carefully evaluated by the EAFES committee. Unfortunately, only three best essays could be awarded. The winning essays are available here.
EAFES blog - energy management the answer to energy efficiency
View our latest blog for January 2013 -
from Lyusya Goncharenko: EAFES Cambridge University Sustainable Energy Summer School Delegate and Blog Contributor.
Eastern Cape - European Union Energy Conference
Our Executive Director, Dr Michal Chudy attended the Eastern Cape - European Union Energy Conference 2012. The conference was organized as a partnership project between the region of Eastern cape and the European Union. The Prime Minister of Eastern Cape Ms Noxolo Kiviet as well as EU ambassador in the Republic of South Africa Mr. Roeland van de Geer were both present. Visit our events page to find out more about the conference.
Summer school of sustainable energy
The EAFES Sustainable Energy Summer School was a great success! Thanks to all our delegates, speakers and facilitators for making it a fantastic event! Delegates can now visit our online resource centre here to download presentations from the event. Click here to view the gallery to see how it went.
Workshop: "Where is the energetic future of Central and Eastern Europe?"
The workshop was organized by the European Agency for Energy Security (EAFES) and the Centre for European Studies (CES). The aim of the workshop was to identify and analyze current energy dilemmas from different perspectives. Invited speakers were natural scientists, social scientists and diplomats.
Workshop report from Ukrainian Energy
Two EAFES executive board members, Michael Gerstmayr and Eileen Radde, are together with Prof. Helmut Böck authors of a new book. The book offers expert overview of current dilemmas in Nuclear energy.